Welcome (Click on welcome for special message from the Chief. Quicktime required to view video)
The Richard Stockton College Police Department thanks you for visiting our web site and taking some time to understand us. We are a full service law enforcement agency with New Jersey Police Training Commission certified State Campus Police Officers. Our mission statement encompasses what our department strives for on a daily basis, so please visit that page on our web site. Through community partnerships, we will provide a safe and secure environment, enabling our students to obtain a high quality education. We work in conjunction with local, county, State, and federal agencies in order to accomplish our mission. Using our values of ( IDEAL) Integrity, Dedication, Excellence, Achievement and Loyalty as our driving force, we deliver what we consider the most professional campus police services in this State. We are motivated by customer service and professionalism, and enjoy the rich diversity of our campus.
We are a progressive police department and have obtained national recognition by the Commission for the Accreditation of Law Enforcement Agencies (CALEA) and state accreditation from the New Jersey Association of Chiefs of Police Accreditation Commission. This process has, and will continue to improve the services we deliver to our community. We have some of the best campus police personnel in this State, and through their initiative, hard work and creativity Richard Stockton College has enjoyed a reputation as a safe and secure environment for our students to receive a high quality of education. Recently, we have taken many steps to improve our services and pledge to continue that improvement.
One of the most visible improvements has been to our web site and the services we offer on these pages. Please take some time to view these enhancements, all with the intent of making our campus and students more safe and secure. I encourage your feedback, so that we may continue to improve our services.
Thank you for allowing us to serve the Richard Stockton College community. Should you need any further assistance we can be reached at (609) 652-4390, or extension #4390 on Campus.
Sincerely,
Glenn M. Miller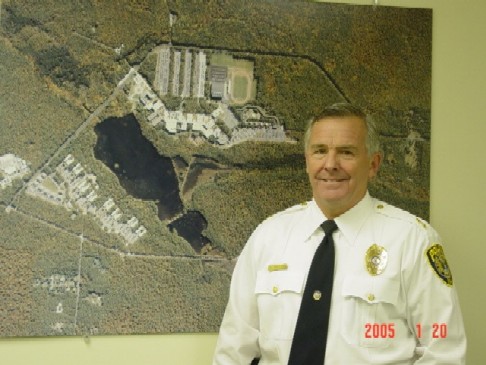 Chief of Police
The Richard Stockton College Police Department
"Protecting, serving and educating America's future"
Any problems report them to the webmaster.
---